On this page you'll find info on fishing trip catering. Click here for general event catering.
The Outer Banks' Only Fishing Trip Catering Service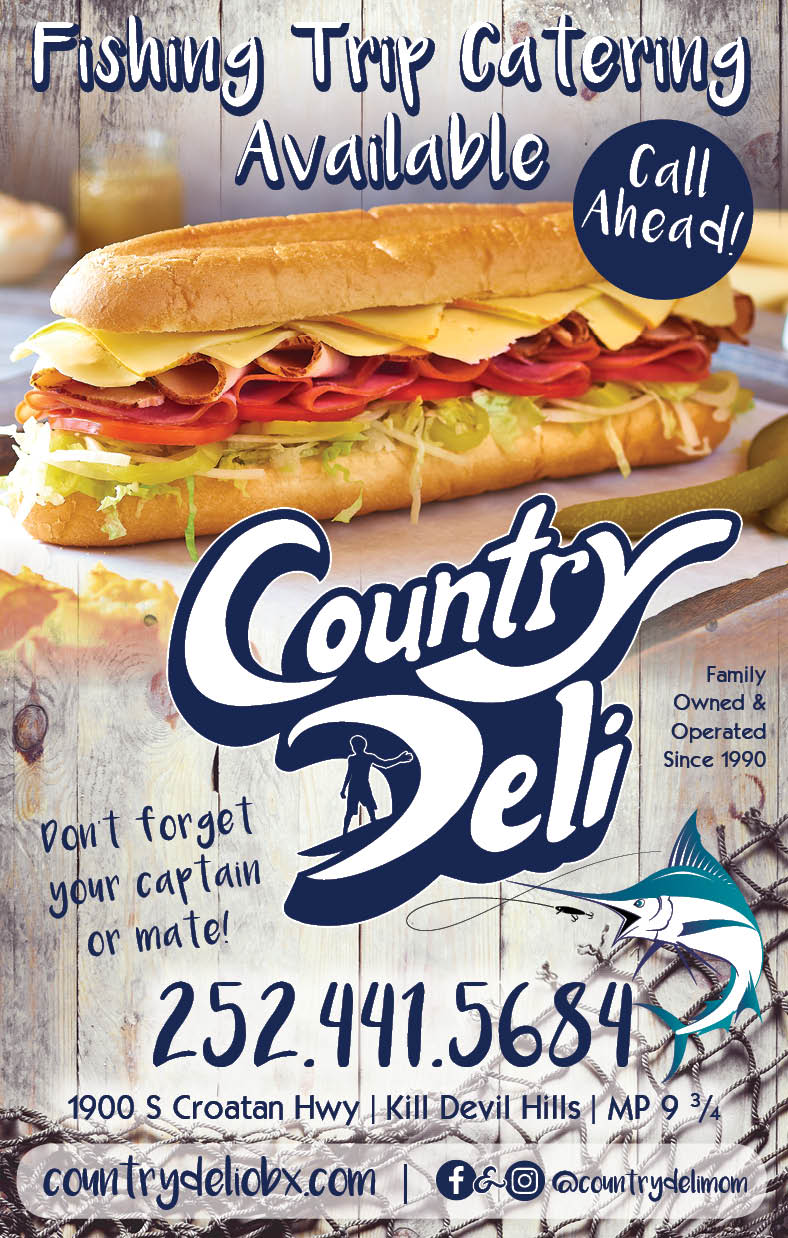 Next time you spend a day out on the water, leave the meal planning to us. Whether you've scheduled a fishing trip with a local charter boat or you're taking the skiff out with your friends, our fishing trip catering service will revolutionize your experience. You no longer have to use precious vacation time to concoct an average lunch that may not keep. Now you can commission us to prepare you and your crew a deluxe meal with the elements in mind.
It's simple! All you need to do is place your order by noon the day before your trip. It'll be available for pick-up any time after 4 p.m. All sandwiches will be double-wrapped to ensure they're cooler-friendly. If you're accustomed to making sandwiches in advance, you know certain ingredients have a tendency to make the bread soggy. To avoid sogginess, we package tomatoes and condiments on the side and use quality Kaiser or sub rolls, that way you can rest assured the freshness of your meal is protected.
 

Please Note
1.) Orders should be placed before noon the day before your trip
2.) Orders will be available for pick-up after 4 p.m. the day before your trip
Call (252) 441-5684 to place your order